Past Meetings and Recordings
November 2023
Regen10 Webinar: A Roadmap to Food Systems Transformation
Watch the recording of this webinar to find out about the work we've been doing to explore the potential of regenerative food systems, as well as exciting upcoming milestones, including our plans for COP28 and beyond. You'll also hear from our new Director, Tara Shyam.
Watch with English audio:
Vea la grabación de este seminario web para conocer el trabajo que hemos estado realizando para explorar el potencial de los sistemas alimentarios regenerativos, así como los próximos hitos, incluidos nuestros planes para la COP28 y más allá. También escuchará a nuestra nueva Directora, Tara Shyam.
Ver con audio en español. (Debido a dificultades técnicas, la grabación comienza unos minutos después del inicio de la presentación.)
July 2023
Webinar: Unlocking the power of regenerative food systems
This webinar explored the potential role of regenerative agriculture in addressing global food insecurity, biodiversity loss and climate change.
It was hosted by Regen10 and Climate Bonds Initiative, and it brought together experts from across food systems.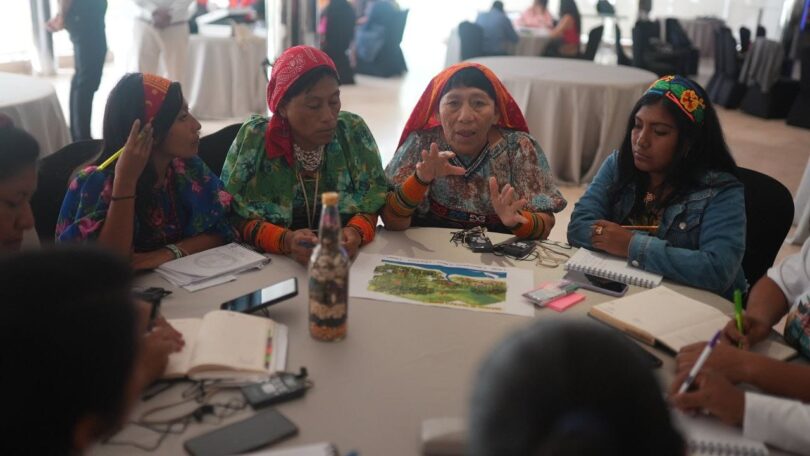 June 2023
Learning from landscapes in Panama, Colombia and Mexico
Our recent visit to Sierra Nevada de Santa Marta in Colombia was truly remarkable. We were welcomed by a group of Kogis who guided us through their food forest, sharing profound insights into their ancestral agriculture practices.
During the Regen10 workshop at the Mesoamerican Indigenous Peoples and Local Communities Climate Week in Panama, a group of indigenous women territorial leaders shared valuable insights on the mindsets and values that underpin their ancestral agriculture systems.
In Mexico, we visited the Intercultural Maya University of Quintana Roo, together with representatives from The Indigenous Partnership, using the Maya Milpa system as an example throughout the week to discuss how we can create fertile collaborations between indigenous and non-indigenous actors to move towards regenerative food systems.
(Photo) Idelicia Gricelina González Paniza, Amelia Vasquez, Briceida Iglesia and Rosabel Morales, members of BUNDORGAN, "Coordinadora de Mujeres Líderes Territoriales de Mesoamerica," attend the Regen10 discussion session at the Mesoamerican Climate Week. Organized by the Alianza Mesoamericana de Pueblos y Bosques.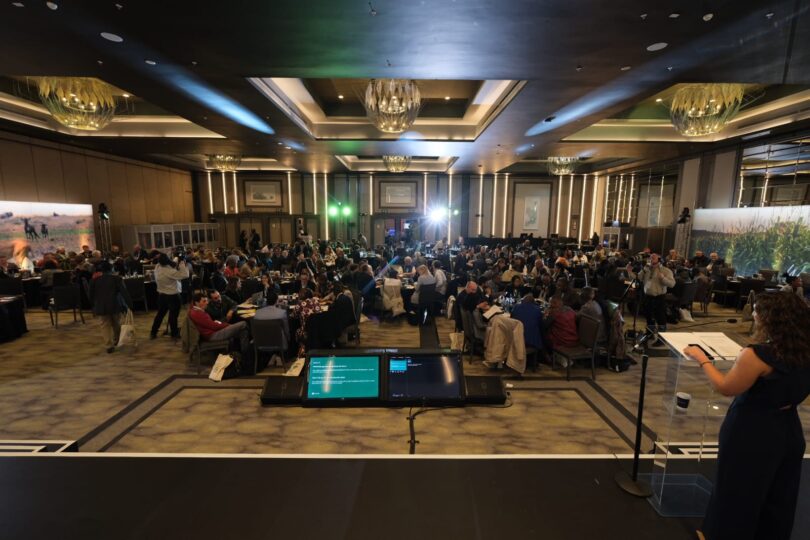 May 2023
World Farmers Organisation General Assembly, South Africa
During the World Farmer Organisation's 2023 General Assembly, Regen10 convened 150+ farmers from over 70 countries in its first global consultation on farmer centric principles for regenerative food systems in Sun City, South Africa.
Regen10 partners facilitated discussions to hear directly from farmers about the ways they are advancing a positive impact on nature through farmer-driven solutions. The insights from national, regional, and international farmer organizations helped guide Regen10's development of an inclusive regenerative outcomes framework that keeps farmers at the center of food systems transformation. 
24 March Regen10 Webinar: Deep Dive into Frameworks
Webinar: Deep Dive into Frameworks